Let the colleagues challenge each other and score as many points as possible
Take up the challenge with colleagues for a month to live as healthy as possible
They earn points for performing health-promoting activities. Through The Health Challenge app, all scores are kept, workouts planned and practical tips are shared.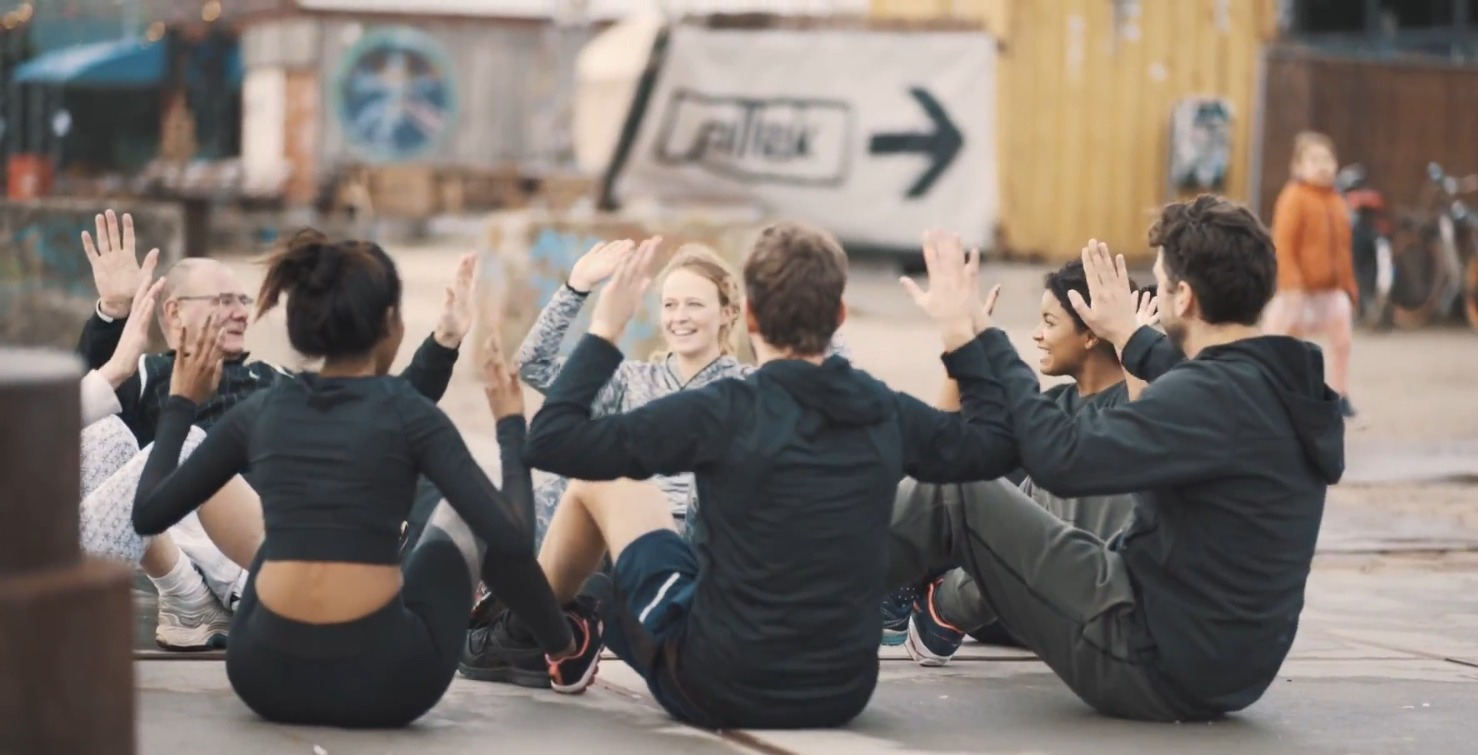 Participants in online training
Number of times meditated
How does the Challenge work?
Step 1
Conduct an exploratory conversation
We discuss your wishes to be able to make a tailor-made proposal.
Why is the challenge organized (what is the purpose)?
What will the start date be?
How many people will (potentially) participate?
Step 2
Make Communication plan
We use this to inform employees and create support.
What will the message be? •
Which resources are used?•


Outsource everything or take things into your own hands?•
Step 3
Schedule kick-off date
For the team feeling it is good to organize a central (online) kick-off session. We can organize this for you, but you can also schedule a kick-off yourself.

Stap 4
Set up and develop challenge
We will get to work for you to set up all the activities and tips in the challenge. The challenge is ready for you on the agreed date. One week prior to the challenge, participants can register in the app.


Stap 5
Start internal communication
Internal communication is the most important link in starting the challenge successfully. This is a process in which we are happy to support you and in which we provide you with the correct information. If desired, we also provide the texts and invitations.

Stap 6
Kick-off/Start The Health Challenge
Ready! After the kick-off, the participants get to work to score as many points as possible. We are ready behind the scenes to provide support and answer questions.
We offer different types of challenges. Below is a selection of what is possible.
Do you have another vitality issue that you would like a challenge for? We like to think along with you!
Total Health Challenge
During a challenge, you will complete activities in the pillars Body, Mind, Nutrition and Social. This challenge challenges you to try new activities and investigate where you can improve your lifestyle. Activities are placed in all pillars, so that participants can decide for themselves where they want to develop.
Step Challenge
The step challenge is about taking as many steps as possible. The popularity of this challenge is increasing every day, because everyone knows walking is healthy! It is important that walking remains fun and that's why in this challenge you have the opportunity to perform extra activities before, during or after walking. These activities contribute to your health, your motivation and of course your score in the challenge.
Cycle Challenge
During this challenge you will cycle as many kilometers as possible. This just gives extra motivation to go to work on your bike or to cycle to your friends instead of going by car. You have the opportunity to complete extra activities to earn points and make cycling fun! These are activities in all four of our pillars.
Connection Challenge
We challenge you in a fun and original way to connect with your colleagues, but also with your family and yourself. You will carry out various activities to strengthen that connection.
Mixed Movement Challenge
This challenge mainly focuses on the Body pillar. Many physical activities are offered and you are also invited to try activities from the Nutrition, Mind and Social pillars.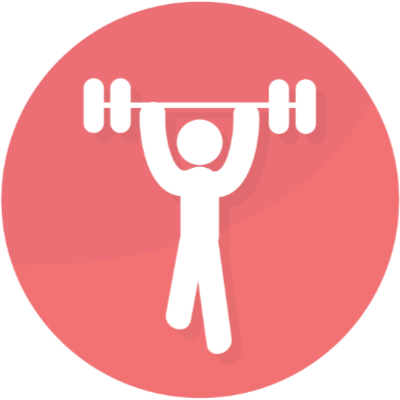 Health
A healthy body ensures that you are physically and mentally stronger and fitter in life! Daily exercise and sports are essential for a fit body.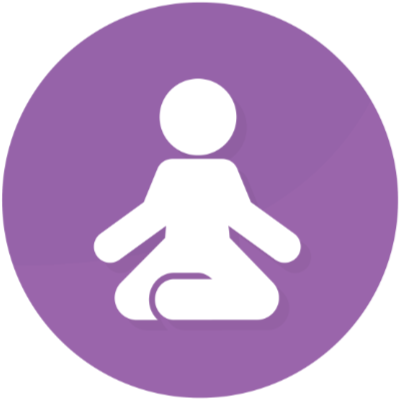 Mind
The sense of peace, time for yourself and self-development are central to "Mind". Employees are encouraged to take various actions to experience and develop these points.
Nutrition
Nutrition is a basic element for the energy balance in our body. That is why The Health Challenge stimulates a balanced diet.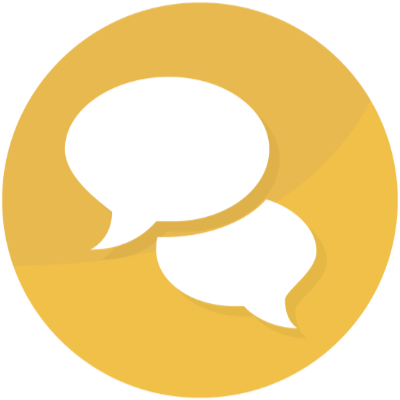 Social
Research has shown that more and better social contact with others contributes to the feeling of happiness (CBS, 2013). To stimulate social contact, the participants receive extra points for certain activities that are carried out together.
The Health Challenge was created by the demand from companies to allow employees to be active in an accessible way and to feel better at work. Because of the challenge, colleagues compete with each other to earn as many health points as possible. They do this by completing fun and active assignments. For example, they can upload their steps, a Friday afternoon drink can be organized, healthy meals can be prepared and there are many more activities that employees can do together, so that they feel more connected with each other and with the company.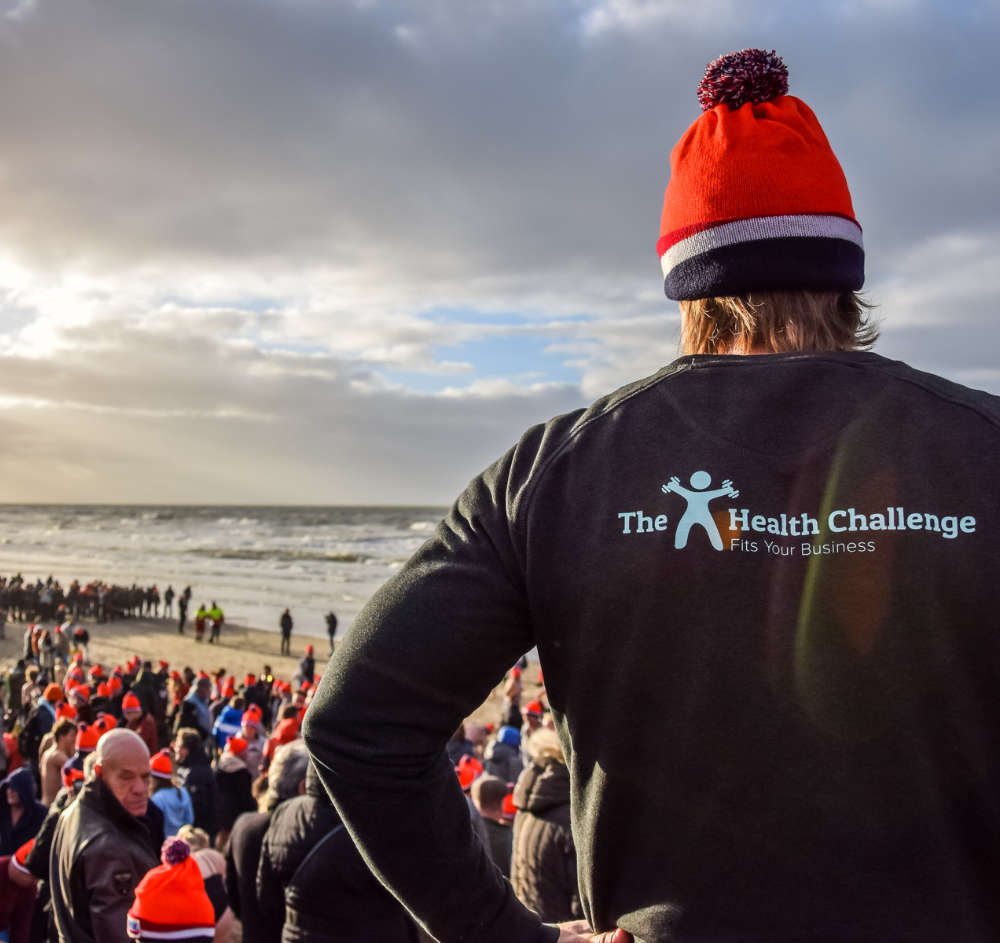 What a party! Very funny to do and good motivation to improve the 'normal work life' from now on with stretching, breathing and a piece of fruit.

I really loved taking part in the '#laadjeop-challenge' and speaking for myself, I'd like to do this more often in the year. It really connects with your colleagues in a whole different way.

It was very inspiring to participate again and I hope that next time our leadership will simply oblige everyone to participate. Thanks also for the quick responses to questions.

The Health Challenge is one of the big bright spots in the corona work-at-home period. We should keep repeating The Health Challenge every year, even after all corona restrictions have been gone. A health boost is important every year!

I really enjoyed participating in the challenge, especially the cooking workshops and the walks full of stories were very inspiring.

My eating habit has always been a mess. I ate the wrong products at the wrong time. The challenge really helped me with structuring these habits and thanks to the nutrition workshop I now eat a lot healthier!

I had heard of meditation, but thought it was too vague. During the challenge I got points for the meditation workshop, so we joined with our team. I should have done that much sooner! I now try to take a moment for myself every day and meditate. Thank you!

The Health Challenge has reunited our team. We had completely lost contact because of working from home. Thank you so much for the organization and I hope we can go again this year.
Below are three sample packages. Every company is different and we accept every request as a tailor-made package.



Join as a team or individually









Own company logo in the app






Webscreen with live scores





Personalized welcome page in the app


Own motivational video on the welcome page


Taking care of and processing registrations


Integrate existing health activities that are already offered in your company




Live training (bootcamp, yoga, circuit training, pub quiz, core stability, mindfulness)


Add employee health initiatives


Design a personalized save the date, invitation and explanation app




Live cooking workshop with chef (breakfast, lunch, dinner of healthy snack)






Frequenty asked questions
Who is The Health Challenge for?
The Health Challenge is for organizations that want to activate employees in an accessible way to stay vital. The challenges are tailor-made and participants have the option of submitting activities themselves. As a result, the involvement of employees is high.
What does a challenge look like?
Participants will save as many health points as possible for a certain period (for example a month). They do this by performing activities that are suggested in the app.
We set up various activities in one calendar. These are activities such as: eat a piece of fruit, upload your steps or take a (digital) team photo. There is also a choice to add in live activities such as boot camp and yoga. In addition, the participant has the option to add activities to that agenda from one of our pillars.
The challenge is to collect as many points as possible. During the challenge there is an opportunity to chat with a trainer in the app.
Would you like to know exactly what options there are for completing a challenge? Then contact us.
Can I request a trial account?
Yes, that is certainly possible. Contact us by email, phone or the contact form.
What is the minimum team size and is individual participation also possible?
There is no minimum and no maximum for the size of a team. The score is always divided by the number of players on the team. We always create a team "Individual" in a challenge. Anyone who participates without a team can join this.
What is the minimum number of participants?
There is no minimum and no maximum for the number of participants.
Can I link my own device/app to The Health Challenge app?
If the activity "get steps" or "sync cycling" is included in the challenge, it is possible to register this with another device or another app. The Health Challenge app retrieves the number of steps taken and the distance cycled from Google Fit or Apple Health after you have given permission. If your device/app is linked to this, it is therefore possible to retrieve your steps/cycled distance. You can find out how to link your device/app to Google Fit or Apple Health on the internet.
What personal information do I have to share in the app?
Your name, e-mail address and a password are required to register in the app. Don't want to participate under your own name? Then enter a pseudonym. The other information can be entered, but is not mandatory.
Will my data be shared with my employer?
No, data will not be shared with your employer, even if they ask for it very nicely 😉
Do you offer support in communication?
Yes, it is possible to purchase a communication package with the challenge. We then provide personalized communication for your company.
What does a challenge cost?
A challenge is available from € 6.95 per person, but we customize every challenge and therefore it's difficult to say exactly what a challenge costs. Would you like more information about this without obligation? Please feel free to contact us via info@thehealthchallenge.nl.
Are you curious how we can activate and enthuse your employees in an accessible way?